How to Write A Killer CV In 2019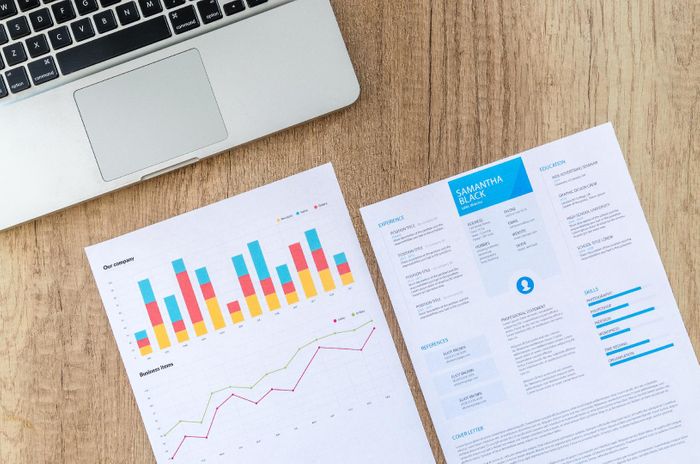 A lot has changed about the job market in recent years, but one thing that has stayed constant (and is likely to stay so for the foreseeable future) is the importance of a killer CV. Get your CV right and you'll be receiving interview calls before you know it, but get it wrong and you'll be left sitting and wondering why the phone never rings. Every person is different and has different needs, job aspirations, and qualities, just like every employer and vacancy also has different requirements and preferences. So it stands to reason that every CV will have to be different, too, but there are a few universal things you can keep in mind to make sure your CV is up to snuff.
Here is a brief guide to show you how to write a great CV in 2019.
The Basics.
The overarching structure of a CV can be as malleable as you want it to be, bending it according to your unique skills and qualities, but there are some things you should always include. Before you get into anything, you need to display your name, professional title, and contact details right on top of the page. There is also no reason to use "CV" or "Curriculum Vitae" as a title (you'll be surprised how many people do that). Instead, use your name as the title.
For contact details, your email and phone number are essential. Some people feel the need to put down their entire address but that's a relic of the past. In 2019, the most you need to do is list your town and country of residence. You can also add links to your LinkedIn profile but make sure it's up to date. When you're done, it should look a little like this.
Firstname Lastname | Professional Title
Location: Town, Country
Phone: 555-phone-number
Email: name@domain.com
Personal Profile.
This is usually a short paragraph meant to give employers a surface-level understanding of what you're all about. This section should be tailored to the position you're applying for, highlighting the specific qualities that you think will make you a good fit for the job in question. It shouldn't be longer than a few sentences, and should at least include the following to make sure you make the most of this section:
Who are you?
What do you have that the company needs?
What can the company offer you in return?
What are your career goals?
You can choose to get more detailed than this, but that's really something to do on a case-by-case basis. At the very least if you include the aforementioned things, you're all set.
Experience and Employment History.
This section is fairly self explanatory; it's your chance to outline your previous work experience which includes full time jobs, part time jobs, and any internships you might have done. It is important to mention your experience in reverse chronological order, i.e. put your most recent jobs right on top because that's what's most relevant to who you currently are, and it's the first thing any potential employer will want to see.
When listing your prior positions, state your job title, the employer, the time period during which you worked that job, and a single line summarising the role. Follow this up with a few bullet points (two or three should do) highlighting your key responsibilities, skills, and achievements. It should look a little like this.
Month, year - month - year Company Name, Location
Role Title
Outline:
xxxxxxxxxxxxxxxxxxxxxxxxxxxxxxxxxxxxxxxxxxxxxxxxxxxxxxxxxxxxxx
Key Responsibilities.
Key Achievements
Education and Qualifications.
Similar to the experience section, your education must be listed in reverse chronological order. Include the name of the institutions and the dates you went there, followed by your qualifications and the grades you achieved during your time there. If you have left education recently, you can write your degree, A-levels, or GCSEs (or equivalents).
Institution Name - Dates attended (20XX - 201X)
Qualification/subject - Grade
Additional Sections.
This is a case-by-case thing. If you have room and think these might aid you in the job you're pursuing, throw them in there.
Key Skills: If you're writing a functional CV (one that focuses on skills) and think you have abilities you want to highlight to the employer immediately, list out a key skills section under your personal profile. Keep this succinct, you don't want to list more than four or five skills.
Hobbies and Interests: One way to boost your CV is by listing hobbies and interests that might make you seem more intelligent or interesting. This is a tricky one, however, because people often tend to list garden variety hobbies that don't add any value. Specificity is key, and again, don't list more than four or five.
References: Adding a list of references at the end of your CV isn't really a standard anymore, but you can do it if you have the room and/or if your referees are particularly impressive. In most cases, adding a single line saying "references available on request" will do the trick, though skipping this section entirely will be just as well.
What Not to Do.
There is a whole variety of things you should not include on your CV, but like most things mentioned in this guide, it varies across cases. But there are still a few common ones that people often feel the need to include but really shouldn't.
Headshot: It is common practice to include a photo of yourself in many countries, but it's really not necessary.
Age and Date of Birth: This is not required at all. The only dates that should be listed are from your employment and education. Your age has no relevance to your ability to do your job, and in countries like the UK, it is illegal for employers to ask about age.
Marital Status: Similarly, your marital status and dependents should not be a factor in whether or not you're offered a position.
Some General Tips.
Keep it short and simple if you can. The standard length of a CV is two or three pages, but the further along in your career you are, the fewer pages you should need. Segregate it into sections, clearly marked with large, bold headings. Don't get to fancy with the fonts, stick to the usuals like Calibri or Arial. Make sure to proofread extensively, few things ruin a CV like typos and bad grammar. Tailor it according to the job you're pursuing. While it's common practice to keep a generic copy of the CV for your own reference, you must always make changes to reflect the needs of the position you're applying for, before you send out your CV.