Six Easy Steps to Get Ready for an Upcoming Job Fair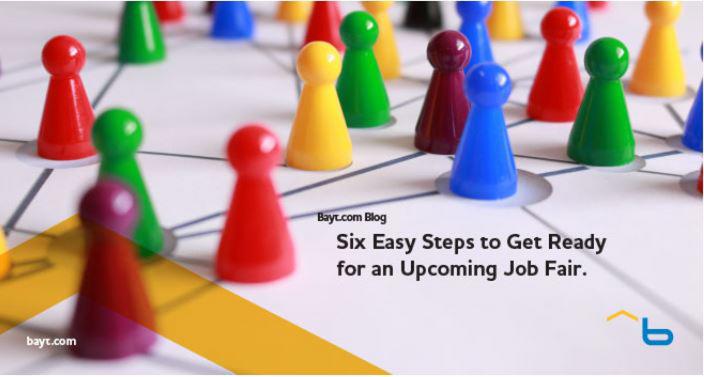 As a job seeker who faces tough competition in the market, you should already know how important it is to keep your ears and eyes wide-open for any potential career opportunity. Finding the perfect job in the Middle East and North Africa requires making use of all potential avenues, job search technologies, and networking tools. In addition to your regular job search activities on Bayt.com, career fairs are a great resource that can put your CV out there and increase your hiring potential.
Job, career, or hiring fairs are all different terms for an event, during which multiple employers gather in one space (physically or virtually) to meet with job seekers, obtain their information, interview them, and identify their next batch of employees. Job fairs are highly effective because they expose you, the job seeker, and your CV to many career opportunities in a very short period of time. They also work as a networking tool, whereby you can meet with other professionals and identify further opportunities based on your common goals and interests.