10 Nov 2019
Jobs that don't currently exist but probably will.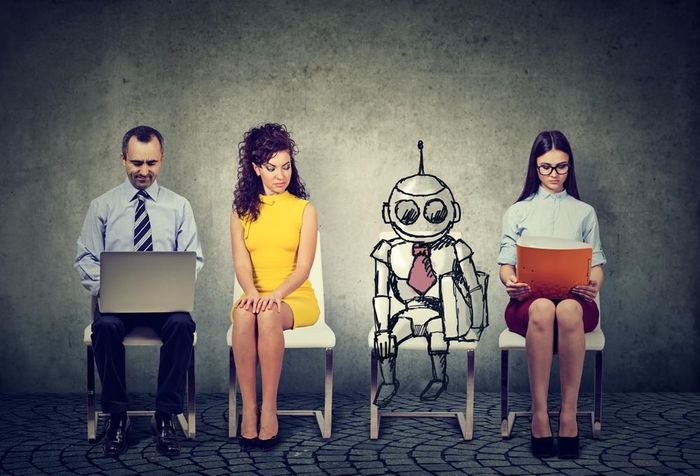 Last time, we talked about jobs that currently exist but are likely to evolve into highly lucrative careers in the future. This was done using data, statistics, and a series of educated guesses. As we mentioned then, people entering their higher education right now will probably go on to do jobs that don't currently exist. In this second part of our look at the Careers of the Future, things are going to get a lot more fun as we put on our speculation hats and think about all the jobs we might have in the future that don't currently exist. Of course, we're still going to rely on currently-available data and industry trends to make sure our speculation doesn't veer into science-fiction territory.
With that disclaimer out of the way, let's look at careers that don't currently exist, but probably will in the future.
1. Custom Body Part Manufacturer: Over the last few years we have already seen huge leaps in the area of body augmentation and prostheses. Mechanical limbs and artificial organs aren't just a thing of cyberpunk fiction anymore, it is a part of the here and now. While the industry is still in its early stages, it's not hard to imagine that soon doctors might be able to order custom organs and limbs that are lab-grown or even 3D-printed using the patients' own cells. Scientists have already successfully grown hearts, kidneys, livers, and even skin, ears, and other external body parts. It's not a stretch to see this become a genuine field of medical science, and once that happens, there will suddenly be a lot of jobs in need of professional expertise.
2. Space Tourism Guide: With companies like Virgin Galactic and SpaceX already having plans underway for commercialised public space travel, tourists may actually be going into orbit for family holidays, adventure trips, or even business trips in the near future. The recent Brad Pitt-starring film Ad Astra paints and extremely grounded, borderline mundane picture of space travel, showing it as something as commonplace as taking a bus to Abu Dhabi for a concert. Considering most of us aren't astronauts, these space trips will likely required specially trained guides to help people prepare for space-travel and to help them adjust to the environmental changes of flying into orbit.
3. Extinct Species Revivalist: It's hardly an unknown fact that human action has caused irreparable damage to the environment and continues to drive various species of plants, animals, and microorganisms to the verge of extinction. In a lot of cases, we don't even realise the magnitude of the impact the loss of some species might have on the global ecosystem. Zoologists and other scientists across the world work tirelessly to study the ecological ramifications of these things, it's becoming readily apparent that many of these species play a far more critical role in sustaining the environment that we realised. Preserving endangered species is already a huge initiative in many parts of the world, but it's easy to picture science advancing to a point where we might actually be able to bring back some of the species that have been lost, and reintegrate them into their natural habitat.
4. Smart Transport Engineer: The automotive industry is already flirting with the idea of vehicles that can run without the need of operators. These self-driving cars already exist in early stages, and are probably only the beginning of what this can be in the future. As advances in self-driving cars are running parallel to advances in machine-learning and artificial intelligence, fully automated transportation networks may become a reality sooner than we think. Smart roads, vacuum-tube tunnels, and many other advanced transportation systems are likely to replace what we have now. So in the future, transport engineering will probably require equal skills in both computer and mechanical engineering to adequately maintain and oversee these systems.
5. Personal Microbiome Manager: As far as the extent of what you can currently do with a biology degree, this job isn't really an option just yet, but it's likely to become a very good one in the far future. As scientists continue to learn about the various kinds of bacteria that live inside and on us, they've also found that many of them play essential and even vital roles in our day to day health and well-being. As a matter of fact, having the correct balance of bacteria is quite crucial for preventing obesity, heart disease, chronic fatigue, and even mental health problems. To that end, specialists who know how to manage a person's microbiome may be just as essential in the future as today's physicists.
6. Organisational Disrupter: Companies like to expand. In most cases, as companies grow larger they tend to move further away from innovation, instead focusing on maximising what works without taking many risks. This makes them more vulnerable to competition from smaller entrepreneurs and startups to quickly fill niches that larger companies ignore. In the future, more adaptable organisation structures are going to be the preferred way to conduct business as larger companies either fall to the wayside or figure out ways to make themselves more like their more nimble competitors. In this future, the role of a disrupter would be to introduce seemingly chaotic changes within organisations to promote creativity and risk-taking to drive innovation.
And that brings us to the end of our two-part look at the careers of the future. As mentioned in the last piece, the jobs we have today are probably not going to disappear entirely. But as the world changes and as society evolves, its needs are going to evolve too, creating a need for a more diverse pool of careers to adequate tend to those needs. This was just a small look at some of the many, many possibilities we probably can't even imagine that this point. But if there's one thing we can say for certain about the future, there will always be jobs that need doing and people who are just the right fit for them.