20 Jul 2020
UAE joins elite space race nations as Mars probe makes first contact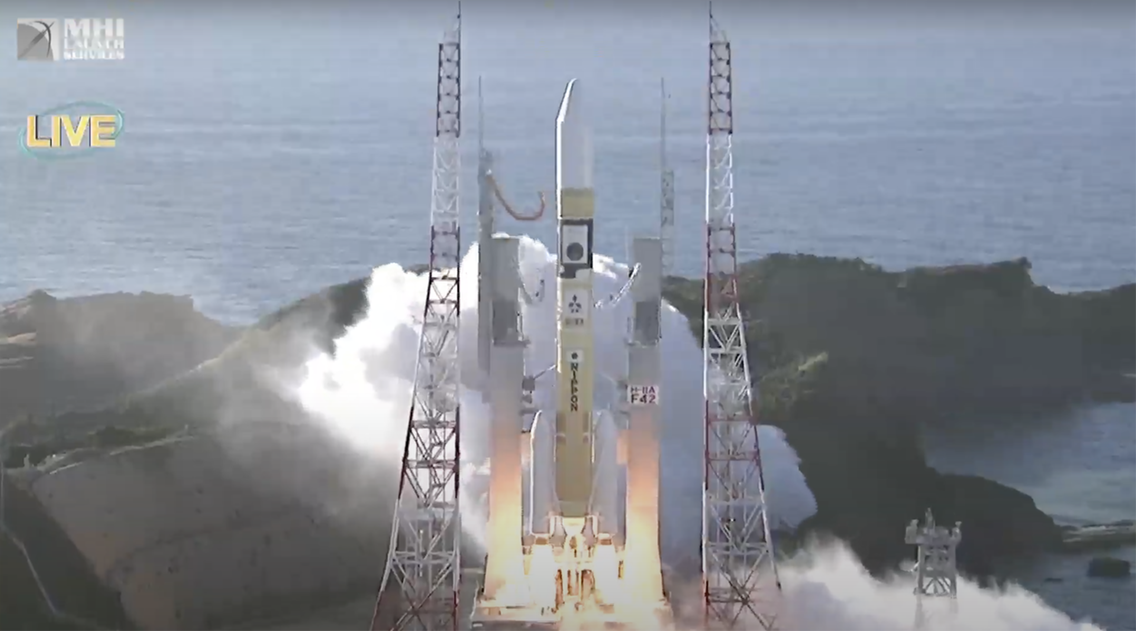 Hope began its 200-day journey to the Red Planet early on Monday, with the eyes of the world on the tiny spacecraft
The UAE joined an elite club of space nations on Monday when it sent a homegrown probe into outer orbit on a heading for Mars.
Hope was blasted out of Earth's atmosphere on a Japanese H-IIA rocket before that was jettisoned and the probe began a 200-day solo journey.
The nerves of hundreds of officials and engineers, and many millions watching across the Emirates, were calmed when the probe began transmitting its first signals home to Dubai on Nasa's deep-space network.
"We watched the successful launch of the Hope probe to Mars with pride and joy, as we embark on a new chapter in space, led by our exceptional youth," Sheikh Mohamed bin Zayed, Crown Prince of Abu Dhabi and Deputy Supreme Commander of the Armed Forces, said on Monday.
"Congratulations to the UAE for this historic achievement."
"Being among these great giants in the space industry, being a newcomer and an underdog, really shows a lot.
"It also shows the ambitions of the UAE are on par or might even exceed some of the countries that have a legacy in the space sector."He said the Emirati engineers and technicians who worked to deliver the project had a bright future ahead of them."Every single man and woman that was part of this programme, we are sure, is going to have great contribution to science, engineering and technology in the future," Mr Al Olama said.
The Mars mission, which followed last year's eight-day journey by Emirati astronaut Maj Hazza Al Mansouri to the International Space Station, will also fulfil an early ambition of Sheikh Zayed, the UAE's Founding Father.
In 1976, he welcomed Apollo 17 astronauts Gene Cernan, Ronald Evans and Harrison Schmitt to Abu Dhabi and expressed a desire that the Emirates could one day find its place in space.
"On this day, we are living through a historic moment in the Arab world and a dream that belonged to the Founding Father, Sheikh Zayed," said Abdulla bin Touq, Minister of Economy.
"Today we witness the capabilities of our young people to realise their achievements and we congratulate everyone over this Arab achievement, which will open new horizons in space economy, develop our capabilities and elevate our people and the people of the region."
Read More