09 Aug 2020
UAE to develop and launch navigation satellite next year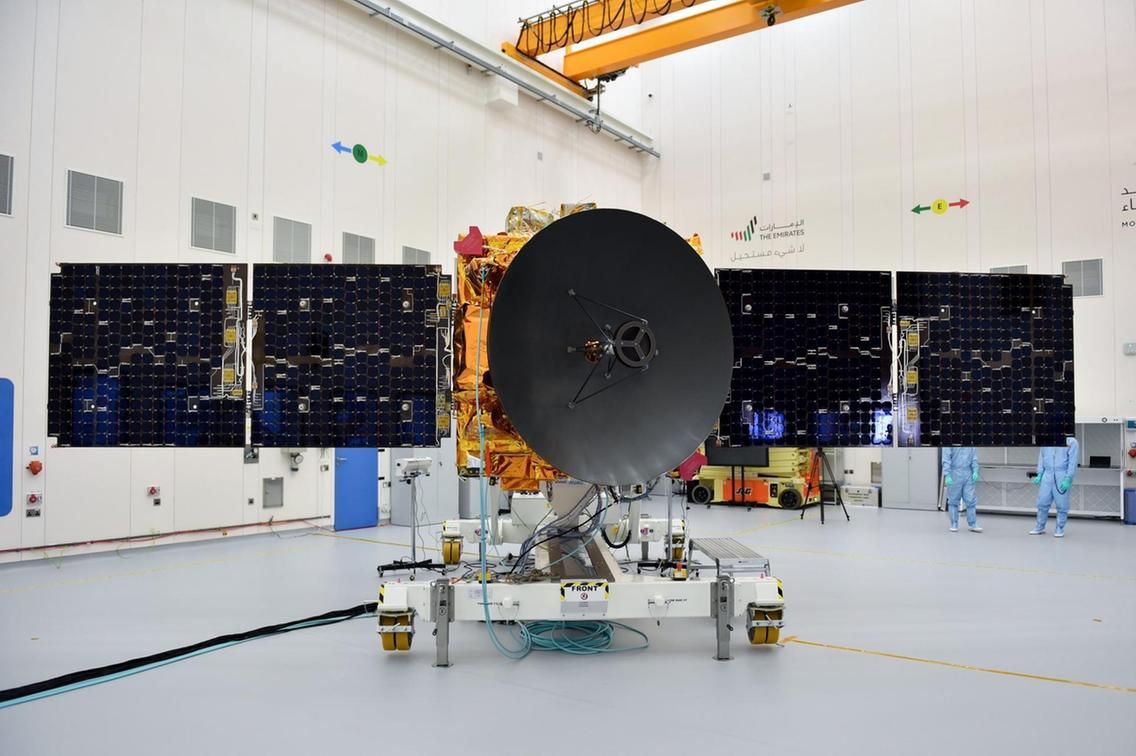 Two satellites will be developed under a project funded by the UAE Space Agency
The UAE has announced plans to develop and launch a navigation satellite in 2021, followed by the launch of a more advanced version the year after.
Funded by the UAE Space Agency, the project will be the first one to be carried out at the new Satellite Assembly, Integration and Testing Centre in Al Ain (AIT Satellite Centre).
The facility, which was launched in partnership with Airbus and Tawazun Economic Council, is located at the UAE University's National Space and Science Technology Centre (NSSTC) and aims to increase the nation's satellite development capabilities.
"For us, it is a project to develop local capabilities in designing and building the satellite and payload. It is an initial work and several other countries are also trying to develop similar technologies," Dr Khaled Al Hashmi, director of NSSTC, told news agency Wam.
"The satellite project funded by the UAE Space Agency aims for technology demonstration and capability build-up, and not meant for adding a navigation system immediately. We try to select a certain technology, design and develop the satellite and payload here and will own the intellectually property rights."