07 Jul 2020
Video: Safe and warm welcome as first tourists land in Dubai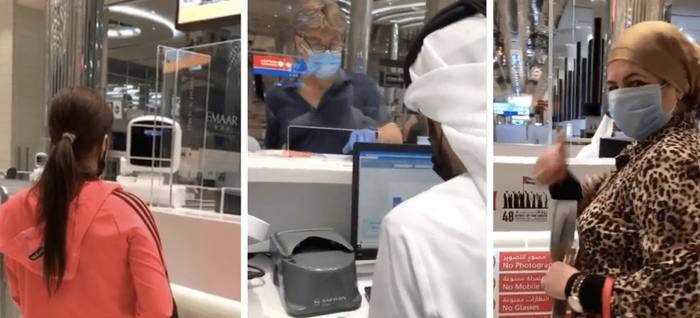 The travellers arrived shortly after midnight and received a special passport sticker welcoming them to their 'second home'
Tourists from around the world stepped foot in the UAE for the first time in nearly four months on Tuesday.
The first batch of commercial flights carrying overseas holidaymakers landed on the tarmac at Dubai International Airport shortly after midnight.
Passengers arrived from a number of destinations including London, Cairo and Amsterdam.
They were among the first tourists to enter the country since airports were closed in March to contain the spread of Covid-19.
Wearing face masks and gloves, visitors were discreetly screened by thermal scanners on arrival and were greeted with a smile by the Dubai airport staff.