04 Nov 2019
Building a nation of top talents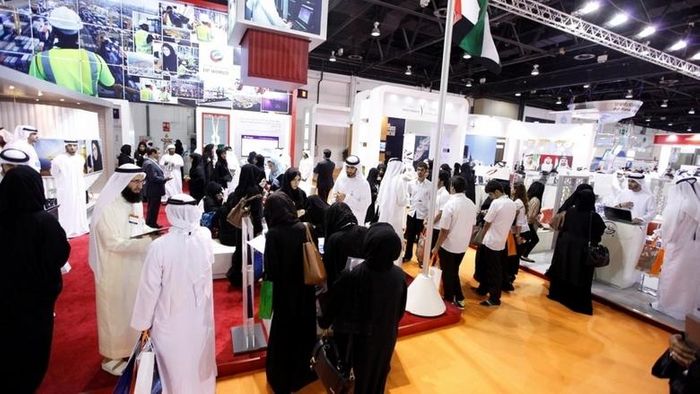 Almost five years ago, Mona Peters, an employee in the UAE's retail sector, was competing with a few nationalities to not only secure a job but to even remain competitive with her productivity. Today, Peters is not only struggling to retain her job; she must also upgrade her skill sets as the new Generation Z workforce is more qualified, digitally-equipped and comes from the developed world, bringing top talent to the UAE to explore greener pastures.
The UAE government has a clear agenda of building an economy with top talents contributing to its growth. A recent announcement by His Highness Sheikh Mohammed bin Rashid Al Maktoum, Vice-President and Prime Minister of the UAE and Ruler of Dubai, on attracting global talent while giving Emiratisation top priority sparked a wave of many government and private entities pledging their support to Emiratisation.
Among the top industries that were tapped to boost Emiratisation are aviation, banking insurance, real estate and telecommunications. What trends are anticipated in a robust UAE job market, when the best of best talents will either compete or complement job roles, and with Emiratisation and global talents descending upon the UAE as the Expo 2020 Dubai countdown has begun?
"The UAE shows unprecedented support to the private sector to achieve balance in the job market and the growing economy to keep providing opportunities for Emiratis and residents. This will improve private-public relationships and will keep attracting global talents to drive and grow the country's economy," said Alan Kelly, commercial and strategy director of the HR Summit & Expo at Informa.
Informa will be hosting the 16th edition of the Human Resources Summit & Expo, which will take place from November 4-6 at the Dubai International Exhibition and Convention Centre. It is the region's largest HR and people management event hosting 5,000-plus professionals and over 110 solutions and service providers under one roof.
"The UAE still remains as one of the top countries young talent around the world prefer to live and work in, with one thought in mind. The most commonly asked question by global talent looking to work in the UAE is if employee tax will be a factor in the near future. With the introduction of VAT in the UAE, people are more astute and are doing their research before making the move," said Kelly.
The Global Study of Engagement Technical Report produced by ADP Research Institute shows that the UAE has the most engaged workforce in the world. About 26 per cent of employees in the UAE are fully engaged - referring to a workforce that is deeply committed to their jobs and their work. In the meantime, the global average is 16 per cent, making the UAE the most engaged country in the world in 2019.
Simon Stephens, head of Frazer Jones Middle East, said: "HR professionals that have worked in the Middle East quickly become accustomed to working in a truly multicultural workplace; they have to hone their communication skills to make sure their HR strategy and its nuances are truly understood. Companies that are looking for this skill set and additionally those skills associated with working in an emerging market often target the talent pool in the Middle East region."
A multicultural society equipped with top talents indeed throws challenge to recruiters to finalise the right candidate. "The challenge is finding someone who meets the often-stringent criteria set by the employer but there has to be a mutually-beneficial new relationship between the candidate and the employer; both should gain something from the deal - maybe improved compensation, career growth, flexible working, etc. Technology is breaking down international boundaries, the world is effectively becoming smaller and the workforce is becoming global, efforts to protect people and promote unrealistic nationalisation agendas will struggle to achieve their objectives and top talent will be the focus not the nationality," said Stephens.
A recently-released A Global Talent Competitiveness Index, ranks the UAE highest in the region and 19th in the world among 119 countries in competing for entrepreneurial talent. The UAE has always welcomed talents from different regions and is open to ideas from different people across the world.
"The HR sector should pay attention to automation in the HR technology system, predictive analysis and big data. This will allow the organisation to make better and more informed decisions. What HR really needs to embrace is digital transformation, and look at ways where they can use AI or machine learning to automate talent acquisition. They should also understand and make use of new technologies which can help them with an easier and faster process. Using HR technology will certainly help to change the image of HR from slow and traditional model to a faster and more innovative one," said Paul Michael Gledhill, co-founder of XpertLearning.
Recruiting is never not challenging; even in a 'buyers' market, organisations still have to hire, develop and retain the right candidates for their unique organisation and purpose. It's fair to say the maturity (i.e. labour market efficiency) of the job market here is still behind some other parts of the world. There are certain embedded 'habits' of recruiting, like requiring proof of current salary, that are hindering - not helping - recruiting as a function to be more effective. The fact that most recruiters don't realise the latter habit is actually a hindrance, not a help, is also a sign of a less mature job market. Talent doesn't choose its future application based upon what it was paid previously.
A research study by SHRM and Dubai Knowledge Park in 2018 already captured and validated this trend. Building upon that report, it's fair to say the UAE is being very strategic in targeting certain key industries which are proven or pending to be of future - talent - value.
"We are always impressed to see, year after year, the baseline capabilities in UAE - especially of Emiratis, increasing and increasing. This can only mean one thing: an ever-increasing global talent pool coming from UAE," said Brad Boyson, executive director of Society for Human Resource Management MEA.
"The more 'talent', be that Emirati or expat, that lives and works in UAE, the better the future looks for the UAE. Any programme, strategy, intervention, etc, that increases the capabilities and competence of a workforce is synonymous with the mission and purpose of HR. Indeed, there is an undeniable trend towards smarter tools in the workplace which will augment work, but this trend concurrently challenges as it creates. HR people need to role model a positive mindset about the future of work because it is technology-enabled and human-driven [even a self-driving car will rely on the driver to pick the destination]," concluded Boyson.
Challenges recruiters face
. The recruitment process can be too complex
. The experience and qualification of the candidate alone may not be sufficient.
. With current innovations and changes, the candidate should be flexible and have the potential to learn, grow and adapt to the culture of the organisation.
. The judgment of the candidate during the recruitment phase can be more challenging without the correct data and analytics
. Hiring from sources that are of low-quality assurance. These sources can have candidates with high qualifications but low capabilities which could ultimately end up with a bad hire.
- sandhya@khaleejtimes.com