01 Oct 2019
Dubai Islamic Bank Continues to Successfully Create Growth Opportunities for Emiratis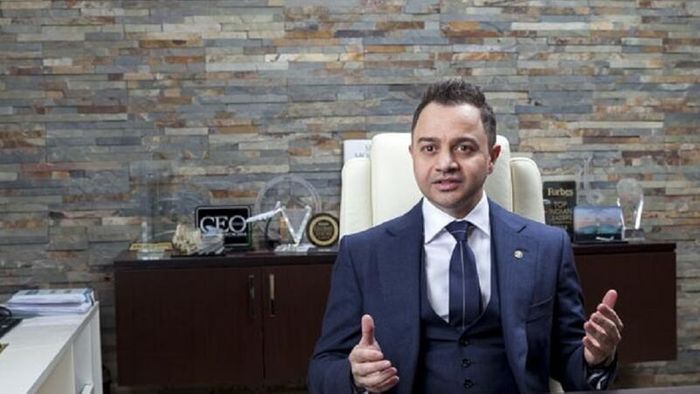 Dubai Islamic Bank (DIB), the UAE's largest Islamic Bank, announced today that it will continue to support the nation's Emiratization agenda as part of its ongoing commitment to develop the leadership skills of Emiratis within the bank. Under the leadership of the bank's Board of Directors, DIB saw its Emiratisation ratio rapidly grows to reach 45%, close to half its total employees, and achieved 100% Emiratisation at branch managerial level, while maintaining best Emiratization scores as per UAE Central Bank requirements. The bank also remains fully aligned with the UAE's National Agenda 2021, and its goal to increase Emiratis working in the public and private sector by a factor of ten.
Speaking about the bank's Emiratization strategy, Group Chief Executive Officer, Dr. Adnan Chilwan, said: "At DIB, we have always placed a significant importance on recruiting, developing, rewarding and retaining UAE Nationals in order to support the development of local talent. Focus is not only on the number of UAE national recruitment, but also place a deep emphasis on providing them with opportunities to work in specialized jobs with structured, on the job training, in order to prepare qualified, skilled and competent future industry leaders.
He further added: "We strongly believe that young Emiratis should be counselled to join the private sector; particularly banking, which can provide them with an engaging and dynamic career, full of opportunities to grow and learn. We are pleased that the UAE's wise leadership continue to approve more progressive legislation as well as initiatives that will help the local workforce to secure jobs in the market and build on the country's existing human capital. Going forward, we will continue to be at the forefront of empowering local talent to reach their full potential."
The bank has made a significant shift from the traditional quantitative method of recruiting UAE Nationals within the organization into a strategic qualitative approach focusing on the future development of employees to fulfil key roles within the organization, and moving towards a more Human Capital concept rather than Human Resource. Today, numerous UAE Nationals hold leadership positions within the bank, including Mohammed Al Nahdi – Deputy CEO, Obaid Al Shamsi - Chief Operating Officer, Nasser Al Awadhi – Chief of Consumer Banking, Musabbah Al Qaizi - Chief Information Officer, Mohammed Al Sharif – Chief of Investment Banking, Obaid Lootah – Executive Vice President – Head of Real Estate Special Projects and Ali Al Abedin – Senior Vice President - Head of Strategic Relations. Rafia Al Abbar, Vice President - Head of Employee Services, Dubai Islamic Bank was also recently appointed as Chairperson of the Women Empowerment Committee in Banking Sector at the Emirates Institute of Banking and Financial Studies.
Dubai Islamic Bank's approach towards Emiratisation offers its local workforce with multiple opportunities to learn, develop and progress their careers. DIB has a longstanding heritage of supporting the development of the local community in the UAE. For more than forty years, Emiratisation has been a key element of the bank's philosophy, with the aim of fostering the next generation of leaders.
Other key HR initiatives at DIB include several Emirati-focused programs such as the Masaar Program, Taalam Program, Emarati Program and High Potential Employee Program to support the development of the local community. The summer training programme for young UAE nationals "Iktaseb", has been the launch pad to a career in the Islamic finance industry for hundreds of young UAE nationals, and it remains a key part of DIB's extensive corporate social responsibility efforts and the bank's strategy to enhance the skills of young local talents. In 2016, the bank has introduced a 'Virtual Branch' facility, which provides new and existing bank employees with the vital experience of the end-to-end business activities, in addition to cementing their understanding of banking operations.
For over two decades, the bank has been actively participating within annual career fairs, offering vast training and employment opportunities for Emirati youth from leading organisations in both the public and private sectors. DIB continuous participation at the career open days and roadshows provides a dynamic platform to engage with credible academic institutions, showcase career potentials and discover the young and bright talents.
Recognising DIB's continued efforts in nurturing the young Emirati population and yielding strong Emiratisation results, DIB received earlier this year the prestigious Human Resources Development Award 2018 in category A – the highest category of award presented to any organisation with over 1000 employees. DIB has also previously been awarded multiple human resources development accolades honoring DIB for supporting Emiratisation in the banking sector including LinkedIn MENA Talent Awards - Best Employer Brand on LinkedIn, Dubai Human Development Award, Human Resources Development Authority award for Banking & Finance. Dubai Islamic Bank has been recognised as one of the top 25 most attractive employers in the country and among the top three banks to work for in the UAE.