13 Sep 2020
Dubai uses tech to get the best out of people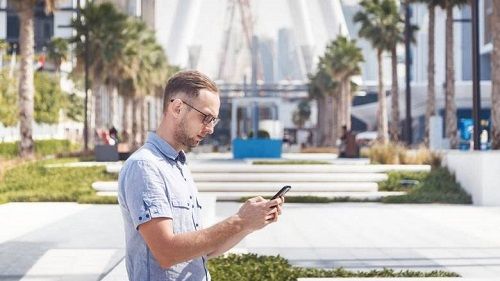 In my introductory article two weeks ago, I left you with thoughts on the yet-untapped power of data and its potential impact on our lives. While collection and classification of data are important, what really makes a difference is how we leverage it to achieve our intended goals. I am of the opinion that some of the major challenges we face in the areas of Emiratisation, and upskilling the local talent could perhaps be solved by harnessing the power of advanced data-processing technologies. One such technology, which we are currently exploring at Smart Dubai is Collective Intelligence.
Since its inception, the Dubai Data Establishment has been of the view that data-backed solutions are most successful when based on a collaboration between government and private-sector partners. This approach is founded on the belief that close partnership between government leaders and private-sector organisations is the ideal way to find realistic and scientific solutions, and this is precisely the definition of Collective Intelligence. The UAE as a nation is the personification of the success that can be brought about by collaboration.
To cite a recent example, we invited a group of our government and private sector partners for a workshop to discuss the combined powers of artificial and human intelligence. The objective was to harness Collective Intelligence to find solutions, which would lead to higher job creation in the market. We were led by the belief that even though job opportunities continue to be created, the lack of data integration between the number of current vacancies and the current and future available talent pool presents a challenging situation.
The Collective Intelligence approach was focused on assessing the current state of data available on the city's Emiratisation efforts, the nature of data that is required, the entities that have such data, and the entities that would contribute to redesigning the experience of leveraging national talent. A major outcome of the workshop was in realising that while the necessary tools to address the challenge of skill development and Emiratisation are abundant, there is often a mismatch between educational institutions and their priorities versus the skillset requirements of government and private organisation. This situation has led to hidden professional opportunities that remain untapped due to scarcity of an adequately trained talent pool.
Data scientists are of the opinion that there is an opportunity to further innovate strategies to build future capacities based on combining machine and human intelligence. This would enable us to leverage Collective Intelligence to build a better future for our nation.
Younus Al Nasser is Assistant Director General of Smart Dubai, CEO of the Dubai Data Establishment