18 Jan 2021
EGA finishes 2020 with its highest ever rate of Emiratisation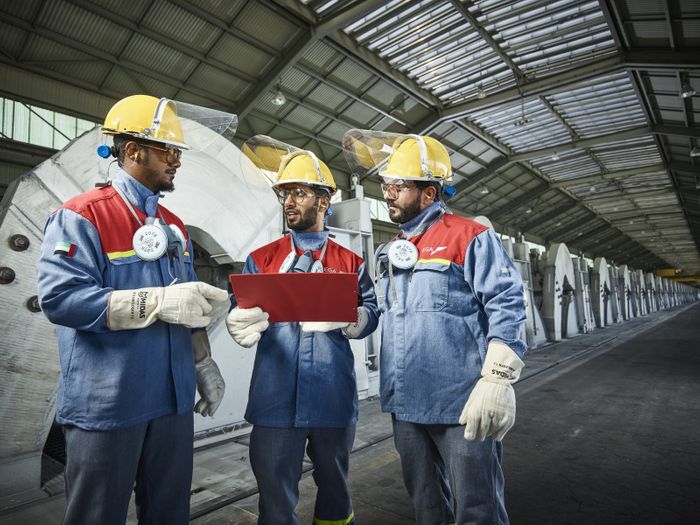 Some 42% of in-focus roles at EGA are now held by UAE nationals - exceeding its goal of Emiratising 40% of the positions
Emirates Global Aluminium (EGA), the largest industrial company in the United Arab Emirates outside oil and gas has marked its highest ever rate of Emiratisation in 2020.
The company recorded that approximately 42% of in-focus roles at EGA held by UAE nationals, which exceeds the company's long-standing goal of achieving 40% Emiratisation of roles within the company by the end of 2020. Almost 1,200 UAE nationals now work at EGA, including more than 750 under the age of 35 years old. EGA has one of the highest rates of Emiratisation of any major company.
EGA recruits, develops and empowers the next generation of Emirati innovators through its Graduate Trainee programme, which provides university graduates specialising in STEM and other fields with 18-months of training to equip them with technical know-how necessary to assume permanent, leading positions within the organisation.
EGA also runs a National Training programme to prepare young UAE nationals for technical roles in its operations.
Aligned with the UAE Vision 2021, EGA's recruitment and development processes also prioritise the advancement of women in supervisory and management roles in the company, with females now holding almost 20% of such positions at the company.
Commenting on EGA's progress in this regard, EGA's chief executive officer, Abdulnasser Bin Kalban, said: "Our success as a company depends on the skills and commitment of our people. In line with UAE Vision 2021, we aim to harness the full potential of the UAE's human capital. As a vital industrial company in the UAE, we are proud of the many talented young people who are inspired to contribute to the development of the nation's industrial sector and knowledge economy by joining EGA and of those who have dedicated their careers to our progress."