25 Dec 2018
EGA wins award for 'Best employee succession planning and Emiratisation'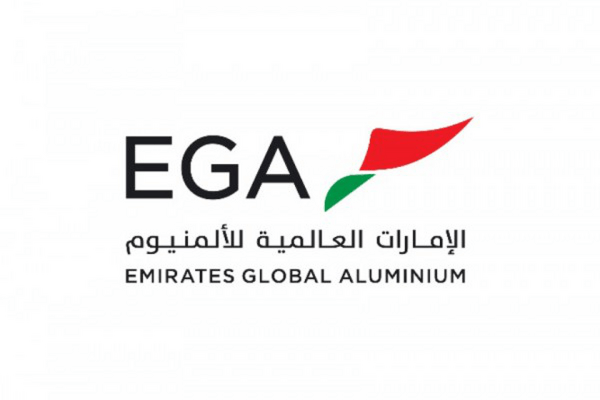 Emirates Global Aluminium, the largest industrial company in the United Arab Emirates outside oil and gas, has won an award for 'Best private sector organisation in employee succession planning and Emiratisation'
United Arab Emirates: Emirates Global Aluminium, the largest industrial company in the United Arab Emirates outside oil and gas, has won an award for 'Best private sector organisation in employee succession planning and Emiratisation'. EGA received the award at a ceremony following the fourth meeting of the Council of Ministers of Labour & Social Affairs of the Gulf Cooperation Council for the Arab States of the Gulf, held in Kuwait.
EGA was nominated for the award, which recognises excellence in developing national human capital, by the UAE's Ministry of Human Resources and Emiratisation.
EGA has focused on developing its people for decades.
EGA's workforce includes more than 1,200 UAE Nationals. Around a third of the people working in supervisory positions and above at EGA are Emirati. EGA is also pioneering the role of UAE National women in heavy industry, with 17 per cent of supervisory positions held by females.
Seven members of EGA's Executive Committee originally joined the company as fresh graduates, in line with the company's approach of developing UAE National talent over the long term.
Abdulla Kalban, EGA's Managing Director and Chief Executive Officer, said: "We aim to recruit the best young people and then provide the opportunities and resources they need to achieve their full potential in line with the 'UAE Vision 2021' goals on national human capital. We are honoured to be recognised in the region with this award."
EGA's Emiratisation rate for in-focus positions, which are all those that can feasibly be Emiratised, was 37.6 per cent at the end of last year. EGA aims to reach 40 per cent Emiratisation of in-focus positions by 2020
https://www.ega.ae/en/media-releases/2018/november/tawteen-gcc-award-in-kuwait/