25 Oct 2019
Emiratis must hold all managerial roles in federal bodies within five years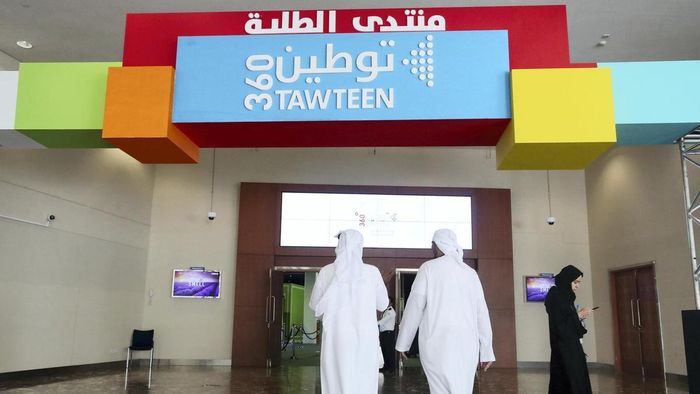 A five-year plan to increase Emiratisation in the UAE's Government bodies has been published by the Federal Authority for Government Human Resources.
It states that Emiratis must hold all managerial positions and occupy 90 per cent of administrative and support service jobs within five years.
The employment of residents in supervisory, administrative and support services is set to end, while any exemptions in managerial positions must be signed off by the Cabinet, the document adds.
These are just some of the rules in the UAE's sweeping new Emiratisation push.
The drive was laid out in a circular from the authority and published on its website on October 22. The new rules apply to federal entities only and must be implemented from five years of the circular's publication. The authority said it was implementing the 2019 Cabinet resolution on Emiratisation and the Cabinet has the final say.
Sheikh Mohammed bin Rashid, Vice President and Ruler of Dubai, last month announced that 20,000 new jobs would be created for Emiratis over the next three years in the banking, aviation, communication, insurance and property sectors. The Cabinet also approved a fund of Dh300 million to train 18,000 Emirati jobseekers.
Emiratisation is the national drive to get more citizens into the workforce, particularly into private-sector jobs and these new rules show that Sheikh Mohammed's vision is swiftly being implemented.
Federal entities must increase Emiratisation by 10 per cent a year to reach the 90 per cent target for administrative and support service jobs. Quarterly reports must be sent detailing their progress, while any job openings must be posted on Bayanati, the federal government's human resources management information system.
They have additionally been advised to develop a five to ten-year Emiratisation plan for "specialist and technical jobs".
Sheikh Mohammed previously that said companies that have failed to hit Emiratisation rates will "financially contribute with the government to support the Emiratisation programme".
"We will also issue an annual index for Emiratisation. And we will honour the people who support Emiratisation and will provide them with exceptional government incentives," he said.
He said "supporting Emiratisation is not incompatible with our ongoing efforts to attract international talent in all fields".
Companies in the UAE are required to have a certain number of Emiratis. A typical commercial company with more than 50 employees must ensure 2 per cent of its workforce are UAE citizens. That rises to 4 per cent for banks and 5 per cent for insurance companies, according to the 1999 law, updated in 2005.
Local banks have often exceeded that quota although many companies do not meet the targets at all. Now this is changing swiftly.