09 Oct 2019
Emiratisation, a major focus for Injazat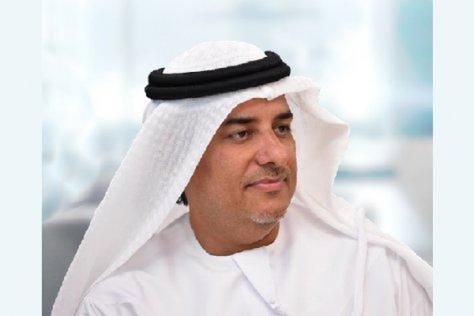 Hussain Al Obeidi, Chief Human Capital and Admin Officer at Injazat – A Mubadala Company, talks about the company's strategy on Emiratisation, bridging the talent acquisition gap in the UAE and its role at EXPO 2020.
Emiratisation: As a semi-government entity, we are deeply invested in the future of the UAE and the future of the UAE's citizens. Tech is one of the fastest growing sectors in the country and the world, and we see no end in sight for job opportunities for Nationals in our industry.
Currently, a third of our workforce is Emirati, which we are very proud of. As we are a Mubadala entity we are actively involved in the Mubadala Train for Work program where Emirati interns are brought into Injazat and end up gaining valuable work experience in various departments, which has been a huge success. We look forward to welcoming more Nationals into the organisation and to training the future generation as well.
Talent Acquisition: Talent acquisition is a challenge in any industry but there are obstacles unique to the tech industry in terms of acquiring individuals with specialised niche skillsets that occur more often in the tech sector.
We are fortunate that Injazat is a desirable place to work and we work hard to ensure that our culture, incentives and the type of work that we do is attractive to employees around the world. We currently have xx nationalities that work under the Injazat umbrella, and our diversity is something that we are very proud of, and one that makes us stronger as a company and therefore able to attract global talent but also provides an edge in that diverse workforces are generally those driving innovation.
Strategy on Recruitment:
Our team is crucial to the success of Injazat. I'm aligned very closely with the C-suite to ensure our workforce plans are aligned with our direction as an organisation. As we expand, our team needs to expand as well, and skillsets evolve quickly. We are in the fortunate position of witnessing a lot of demand, so we need to be able to grow our team quickly in order to meet that demand.
Our strategy is not only based on hiring the best talent but also on retaining the best talent. As a company, we offer a very desirable workplace culture and exciting projects for our employees. We also have an aggressive training program designed to nurture talent and promote from within.
EXPO 2020:
EXPO 2020 is a very significant event for the UAE, and we are very excited about next year when the world will descend on the Emirates and we will be able to showcase our culture, achievements and forward-thinking culture.
Injazat will be very active next year and in the run up to EXPO 2020 and we look forward to the opportunity to interact with the nation's visitors and provide an exemplarily reflection of the UAE.