18 Mar 2020
Empowering Emirati women in the UAE's manufacturing sector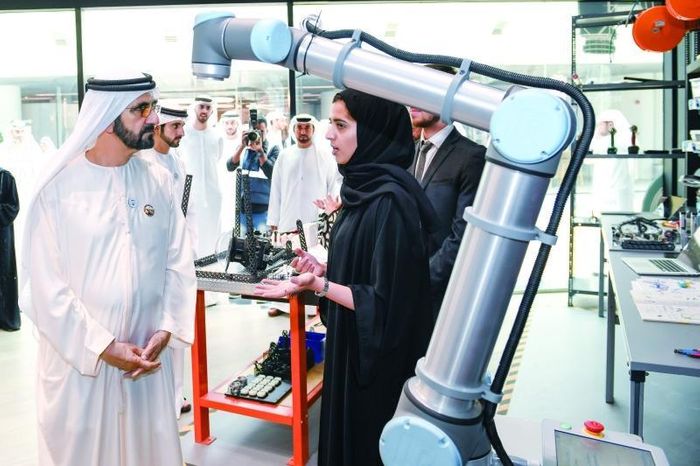 Since our establishment in 2009, Strata, the advanced composite aero-structures manufacturing facility wholly owned by Mubadala Investment Company, has championed the role of UAE national women in the manufacturing industry and, specifically, the aerospace sector.
Emirati women play a leading role in the development of the UAE across all market sectors, and to support this, the UAE Gender Balance Council was established in 2015.
Their role is to oversee the implementation of best practices and processes to ensure federal institutions achieve their gender balance targets, which will support the UAE's vision to become one of the world's top 25 countries for gender equality by 2021.
Not only has the council already had great success, but through the support and initiatives driven by various industry associations, there is a successful movement towards achieving gender balance in the workplace both at corporate and government level.
What's more, the UAE Government's pursuit of immediate and long-term Emiratisation remains at the heart of our operations as we enter our second decade and is still the main source of pride for many of us as Emirati women.
However, we still need to continue making an impact on changing misconceptions that STEM related fields are not suitable career-paths for women, and this is something I and my fellow colleagues look to combat on a daily basis.
Creating opportunities
Strata's commitment to creating opportunities for pioneering women leaders is helping to re-define the role of women in the traditionally male-dominated engineering and manufacturing sector, and we are being acknowledged for this by the industry.
The company's commitment towards this strategy is evident in our workforce demographics - which comprises 30 nationalities, 58 percent are Emirati, of which nearly 90 percent are women. In addition, with 51 percent of our total workforce being women, around 60 percent of the production unit team leaders are female. As women within Strata we do not simply make up the numbers – we are the backbone in a decade of achievements.
In a collectively progressive environment, it is another source of pride to highlight individual examples of excellence among my peers. Take Noura Mubarak Al Braiki, who serves as our acting head of production. Since joining the company in 2010, Noura has risen through the ranks and is now responsible for than 300 employees of various nationalities producing aircraft components.
Noura's success is the result of hard work and dedication, as evidenced by her Masters' Degree in Engineering Management from the UAE University in Al Ain, as well as a Project Management Professional Certification (PMP) and a Mini Master in Leadership & Innovation from Masdar Institute. While individuals' work ethic drives them forward, Strata's strategy to create progression opportunities allow role models such as Noura to thrive and excel in their chosen field of expertise.
For Strata to successfully fulfil its core manufacturing activity and deliver its 'Made with Pride in the UAE' seal of quality assurance, complementary departments must support our production unit. This is where other women leaders and achievers come to the fore; be they Hessa Rashed Al Hemeiri, an IT analyst, or Ameera Al Eissaee, a legal coordinator.
After developing various processes and initiatives for the benefit of internal colleagues and external partners, Hessa was appointed project lead of Strata's Product Life Cycle (PLC) and Enterprise Resource Planning (ERP), as well as supporting end-users and leading IT projects that support the wider Strata business.
Hessa's work is taken further by Ameera, who protects clearly defined arrangements with key partners by developing contract life cycle procedures, claims processes and non-disclosure agreements to solidify Strata's legal documentation processes.
Strata's achievements in empowering women in the manufacturing sector also involves developing leaders with the right expertise to assume greater responsibilities for manufacturing efficiencies and quality output. It is one thing to empower women like myself within the aerospace industry, it is another thing entirely to develop a sustainable workforce equipped with the knowledge and oversight to continue evolving our position in the global aerospace industry.
In that sense, my colleagues Noura, Hessa, Ameera and dozens of others I work with serve as outstanding role models for women in roles historically been dominated by men. Our careers represent important milestones and achievements for women in Strata and across the UAE.
With Strata's core values of pride and empowerment evident in our daily contributions, we will continue to underline the growing influence women play in manufacturing.
Maitha Hamad Zayed Al Eisaei, communication lead, Strata