20 Jun 2019
German giant Siemens sets 5% Emiratisation target by 2023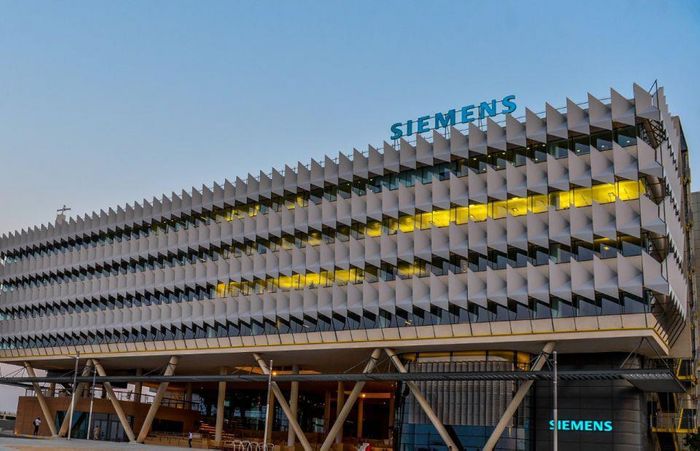 Siemens says it directly employs 2,700 workers and enables an additional 16,200 jobs across the UAE economy
German giant Siemens has announced that it is setting a 5 percent Emiratisation target by 2023 as it marks 20 years of operations in the UAE.
The company said it is committed to making a bigger impact to support the UAE's economic diversification targets and building local skills.
Siemens, which operates in the UAE with partners Sir Easa Saleh Al Gurg and Mohamed Rubaya Al Mehairi, currently directly employs 2,700 workers and enables an additional 16,200 jobs across the UAE economy.
Over the next two years, Siemens said it will work to train Emirati nationals under a development program that will equip them with the skills of the future and pave the way to bringing them into the Siemens workforce in the UAE.
The move is part of a commitment that by 2023 five percent of its employees will be UAE nationals. It has also pledged to hold lectures across UAE universities where students can learn about topics including the Internet of Things (IoT), skills of the future, leadership and digitalization.
This is in addition to its ongoing efforts with UAE universities to educate and train around 4,000 students to use its software that will enable them to conceptualize, design and test products in the virtual world by creating a digital twin. The software was granted to four of the largest public UAE universities.
"In the UAE, for the UAE. That's what we stand for as an international-local company. Everything we do has to advance human and societal development, contribute positively to the economy and enable the efficient use of natural resources with reduced environmental impact," said Dietmar Siersdorfer, CEO of Siemens in the Middle East and UAE.
"We also want to support the UAE's digital transformation and innovation in the country. One example of that is the Expo 2020 Dubai, where we're creating a blueprint for smart cities globally. The future is happening here and we are excited to be shaping it with our partners."