17 Jan 2019
How Dubai plans to encourage more Emiratis to work in tourism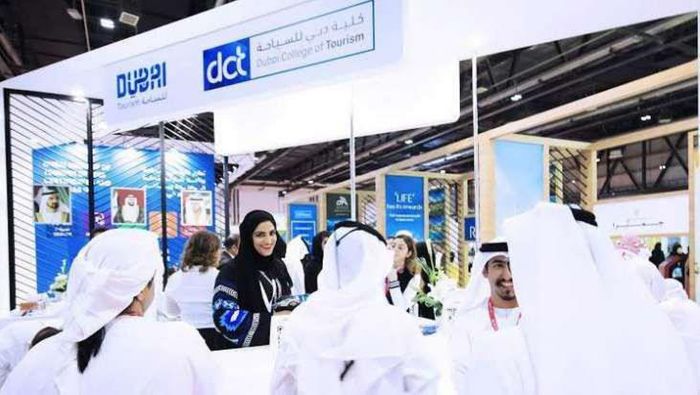 Nationalisation initiatives being expanded by the Dubai College of Tourism to achieve Tourism Vision 2025
Dubai's Department of Tourism & Commerce Marketing (Dubai Tourism) has announced plans to further drive industry Emiratisation efforts to create a strong pool of local talent that will play a key role in helping Dubai achieve its Tourism Vision 2025.
Nationalisation initiatives launched by Dubai Tourism's vocational education institution, the Dubai College of Tourism (DCT), continue to raise awareness among prospective young job-seekers, it said.
Under these initiatives, students can learn practical skills in a variety of disciplines, including hospitality, retail and entertainment, it added.
One of the successful DCT initiatives offering Emirati job-seekers robust recruitment, training and industry on-boarding is the Medyaf programme.
Launched in 2017, the comprehensive course encourages young nationals to join the tourism industry, preparing them for a suitable career based on their skills and competencies.
Mariam Al Maeeni, director, Industry Nationalisation, Dubai College of Tourism, said: "We recognise how crucial it is to prime the next generation of UAE nationals for career opportunities in the sector, meeting the increase in demand for a skilled and qualified workforce which is able to provide authentic experiences that truly showcase Dubai's local hospitality.
"Helping to achieve this, we have introduced more initiatives to support the Medyaf platform, as well as to correct common misconceptions that prevail among the local population on taking up a career in tourism."
She added: "We are pleased that the various initiatives we have introduced and continue to implement in collaboration with our stakeholders have been so well received. Many university and high school graduates who have completed our training programmes have already found employment in different roles including tour guides, front office jobs in hotels, receptionists and guest relations officers."
https://www.arabianbusiness.com/travel-hospitality/409694-how-dubai-plans-to-encourage-more-emiratis-to-work-in-tourism