18 Jun 2019
Is Emiratisation the solution to boosting female employment?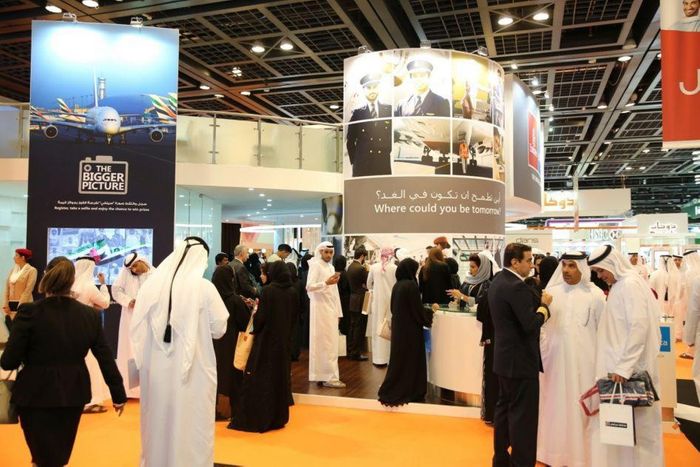 Boosting private sector employment is the final frontier for Emiratisation, as the Government strives to reshape the economy around knowledge-based skills, while reducing Emiratis' reliance on public sector work. Recent initiatives have helped, and the situation is improving, yet Emiratis still only make up 0.5 per cent of the private sector workforce. If the Government is to meet its targets and continue to reduce unemployment amongst Emiratis, this figure needs to rise dramatically.
One of the biggest barriers to boosting Emirati employment is the chronic shortage of Emirati women working in private sector roles, with female professionals still significantly more likely to opt for public sector jobs over opportunities with commercial employers. This is due to the traditionally higher status of these government jobs, and the perception that they are higher paid, offer more security and make up shorter hours than equivalent jobs in the private sector.
In general, there is still a big expectation on Emirati women to raise a family and take on the majority of the domestic responsibilities. Research by The Dubai Women Establishment last year found that 80 per cent of Emirati women do want to join the workforce, yet 42 per cent said their commitment to children forced them to leave, with 30 per cent saying that the working hours made it unviable to manage the two simultaneously.
This combination of factors is having a huge impact on female employment levels overall, with women making up 62 per cent of the unemployed population in the UAE, despite the fact that 77 per cent of women are educated to degree level. Emirati women have a huge amount to offer to the workplace and the UAE economy, yet too many are dropping out of the workforce too soon, when there is a raft of opportunities out there where they can fulfill their potential.
So, while Emiratisation has helped to increase the proportion of Emiratis in the private sector, private sector employers must take more steps to engage with Emirati women and show how they can compete with what the private sector has to offer. For example:
Inspiring young women: Private sector employers need to do more to raise awareness among Emirati women about the advantages of working in the private sector. And this needs to happen as early as possible, ideally with young women at school. Private sector careers offer a lot of advantages, including greater variety, contact with a wider range of people and opportunities for career progression. By reaching Emirati women earlier, employers can change perceptions, educate young women about the opportunities that are out there, and tell the stories of those who have made a success of it. This is also a chance to educate young women about the qualifications and experience that private sector businesses are looking for, so that they can start preparing their CVs in advance.
Internships and work experience opportunities: Another route that could be used more extensively is to offer more work experience and internship opportunities to young women, enabling them to experience the private sector environment before deciding whether it's right for them. This offers the added benefit of enabling employers to assess up and coming talent over time, and nurture relationships with the most promising candidates, helping them to develop the skills they need to succeed in the private sector.
Family-friendly benefits: As family considerations are so important, private sector employers have to think about how they can accommodate this. For example, can they offer flexible working, or allow employees to work from home for a portion of the week? Could they do more to accommodate part-time working requirements, or even hire female talent in a freelance capacity to allow greater flexibility around home life? Another key factor is maternity leave, which is twice as long in the public sector as with private employers (90 days vs. 45 days). These issues need to be addressed if private employers are to compete with the significant pull of the public sector.
Emiratisation benefits everyone and quotas are just one part of the story, particularly when it comes to attracting female Emirati talent. To work effectively, it requires collaboration and a long-term approach – by both the government and the private sector.