10 Dec 2019
Marriott International supports Emiratisation through hospitality leadership programme in UAE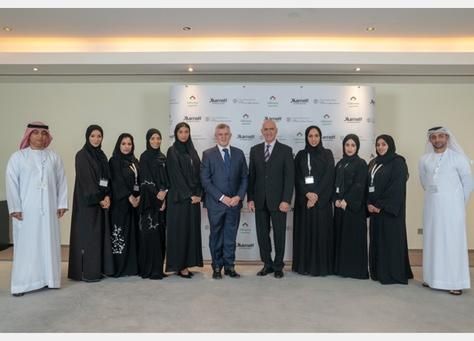 Marriott International, has announced the UAE launch of Tahseen, a hospitality training programme developed to meet the growing needs for local talent within the hospitality industry.
This leadership programme is in line with the UAE's vision to boost Emiratisation and to increase the number of Emiratis contributing to the local economy.
The programme developed in partnership with Cornell University, is focused on fast tracking the next generation of hospitality leaders from the United Arab Emirates (UAE), by providing them with first-hand hospitality experience and an opportunity for graduates to rise quickly into leadership roles within the industry.
The UAE launch follows the programme roll-out in the Kingdom of Saudi Arabia (KSA) and has very recently launched in Bahrain and Egypt. Participants also receive first-hand experience through the Cornell e-learning platforms and a university-led development program tailored specifically for UAE nationals.
Present at the launch, Alex Kyriakidis, President and Managing Director, Middle East and Africa, Marriott International said: "Our Tahseen programme is targetted at finding future leaders in the hospitality industry and we are committed to strengthening and developing these talents to take on leadership roles."
Tahseen is a programme that falls under Marriott International's Sustainability and Social Impact Platform.