08 May 2019
Ministry of Health boosts Emiratisation in nursing profession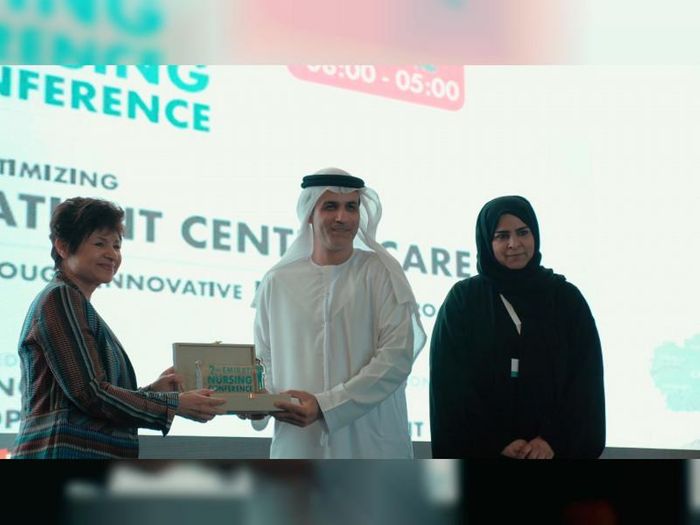 Nursing and midwifery is one of the strategic professions in healthcare that play a vital role in supporting comprehensive health coverage, said Dr. Youssef Mohammed Al Serkal, Assistant Under-Secretary for the Hospitals Sector at the Ministry of Health and Prevention, MOHAP.
The UAE Government is committed to providing all forms of support to nursing staff and authorised midwives, while promoting public awareness of their roles, Al Serkal added.
Al Serkal was speaking at the launch of the 2nd Emirati Nursing Conference, organised by the Department of Nursing, DON, at the ministry in collaboration with the Training and Development Centre under the theme, 'Optimising Patient Centric care through Innovative Nursing Approach'. The conference was attended by representatives of the World Health Organisation, International Council of Nurses and Nursing Now Campaign. Also present were more than 250 local and international nursing staff.
While delivering the keynote address, Al Serkal expressed his deep trust for the ministry's endeavours to bring about the national agenda goals 2021 in partnership with the concerned bodies.
Dr. Sumaya Al Balushi, Director for Nursing Administration at the ministry, reiterated that the ministry's next step is to ensure the provision of six nurses for every 1,000 people. Currently, there are 336 working nurses in addition to 750 Emiratis nursing students joining various universities. Some of them will graduate in November and will be hired immediately, she added.
The changing healthcare needs have created unprecedented and new opportunities for nurses and midwives, which have helped them play a greater role in developing healthcare policies for the future, Dr. Al Balushi concluded.