08 Sep 2019
Sheikh Mohammed's letter gets ball rolling on Emiratisation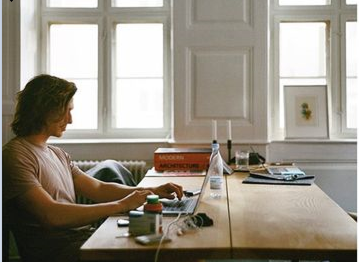 Emiratisation is the top priority for the UAE government this season, with the country's Vice-President vowing to take serious action on the way authorities have been handling the issue. In a recent open letter, His Highness Sheikh Mohammed bin Rashid Al Maktoum, Vice-President and Prime Minister of the UAE and Ruler of Dubai, had written: "We are monitoring the process. Providing job opportunities for citizens was and will remain a top priority, as is the case in countries of the East and the West."
In a Cabinet meeting days later, Sheikh Mohammed said the issue was the "priority of the new season". Nationalisation of jobs is now going full steam ahead both at the federal and emirate levels.
His Highness Sheikh Dr Sultan bin Muhammad Al Qasimi, Member of the Supreme Council and Ruler of Sharjah, last week launched a project aimed at recruiting fresh Emirati graduates. A total of 400 opportunities will be available for Emiratis in private schools in this latest initiative.
Sheikh Hamdan bin Mohammed bin Rashid Al Maktoum, Crown Prince of Dubai and Chairman of the Dubai Executive Council, gave his team two weeks to come up with an Emiratisation plan.
On Saturday, the UAE Central Bank asked banks in the country to boost the size of their Emirati workforce to meet the stipulated recruitment target before the end of this year.
The history
The UAE had launched its Emiratisation drive to create more job opportunities for Emirati men and women - mainly in the private sector. Federal Law No. 8 of 1980, also known as the Labour Law, states that the Ministry of Human Resources and Emiratisation (MoHRE) will have a special department dedicated to finding adequate job opportunities for nationals. The department must assist employers in fulfilling their need of national workers whenever needed.
From banking to media to data entry, the government has been pushing the private sector companies to employ Emiratis. Not just that, the government consistently works to educate and provide the right skills needed to work in the private sector.
In 2018, around 20,000 jobs were provided to the citizens as compared to 6,000 in the previous year. It is estimated that the Emirati workforce in public and private sector will reach approximately 610,000 in the coming years as the government works on equipping its nationals with skills and promoting entrepreneurship.
Nasser bin Thani Al Hamli, Minister of Human Resources and Emiratisation, announced in 2018 that over 30,000 private sectors jobs will be made available for the Emiratis this year. It is expected that this strong push will result in more and better career opportunities for the young nationals.