10 Sep 2019
Universities encourage Emiratis to take up jobs in private sector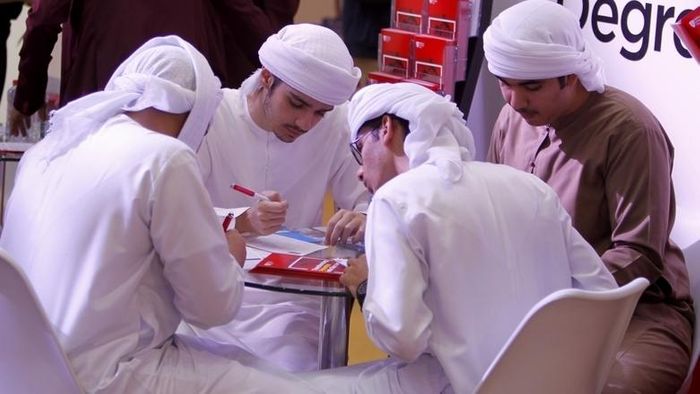 Universities in the UAE are nurturing the Emiratis of tomorrow and equipping them with skills to pursue careers in the private sector.
Rashid Alshamsi, manager of alumni and students career office at the Zayed University, said placing Emiratis in the private sector is vital to the country's growth. "This is why the Zayed University has dedicated a number of initiatives on the same lines, one of them being the government's future accelerators programme that prepares and empowers students with 21st century skills and jobs. Recently, our students participated in the programme with focus on employment in private and semi-government sector. With the help of the programme, over 80 of our students managed to get jobs in just 100 days."
Apart from hosting career fairs to give students exposure to the job market, Alshamsi said the university also organises career-related programmes. It also runs employment programmes, where students work on campus during their free time to give them some hands-on experience even before they graduate.
Alshamsi said there is now a growing trend of more Emiratis shifting towards the private sector. "In 2017, around 19 per cent of our graduates were found to be working in the private sector. In 2019, we have seen this go up to 23 per cent."
He added that banking, business development sectors and media are popular among Emirati students.
Government vs public sector
Asked if students prefer the government or private sector, Alshamsi said they prefer the former due to flexibility of working hours, benefits and salary packages. "However, the private sector is now gaining popularity as it is trying to match up to government jobs in terms of perks and incentives."
Amna Al Ali, a final year student, said both the government and private sectors are now becoming highly competitive in terms of job offers. "Our university gives us ample workshops, guest visits and skill sessions that prepare us for the job market. Although there was a time when we preferred only the government sector, now the private sector is also offering us lucrative packages in terms of salaries, good growth prospects and job security."
Latifa Adel, another student, said the university is helping them get jobs. "We have a career guidance centre at the university that trains us in work ethics, interview skills, CV writing and also in finding internships as well as jobs.
"Apart from that, I am glad that the government is also now offering support to the private sector in terms of matching benefits. The job profile, growth prospects, salary, benefits and work hours play an important part in helping us decide which job to opt for, which is why most of us choose government jobs. But with Emiratisation being given national priority, we are seeing more private companies offering us attractive packages."
Mohamed Ismail, manager at the career and placement office at the Ajman University, said Emirati students are interested in pursuing courses in humanities, public relations and business administration.
"We receive vacancies targeting UAE graduates and link our UAE graduates with prospective employers. Also, we organise career days, where we invite professionals from different industries to give seminars and have discussions with students."