5 Things You Must Do Before You Graduate This Summer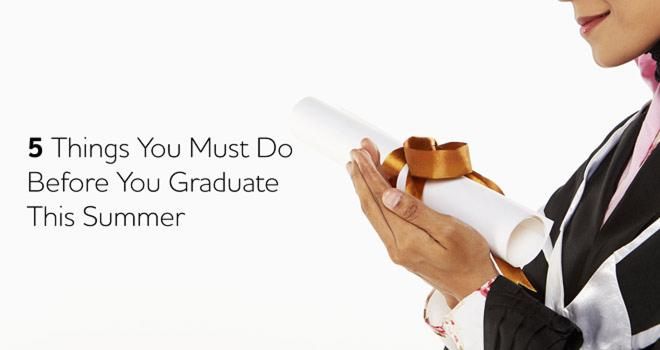 While going to college might be the main goal for many, formal education is not the only thing that you get out of the experience. You spend these years specializing in a certain field and the probability of meeting people who share your interests is much higher. You also go through a more intensive phase of self-exploration and self-realization. Overall, college years make up the transitional phase between your teenage years and adulthood.
Throughout those (approximately) four years, you go through a lot on the academic side. There are, however, certain things that every student should explore before they reach the bittersweet graduation day. Who said that your career cannot start as a student? As a recent graduate with an entry level job at Bayt.com.