Seven Times Employers Said "No" to a Job Seeker and How You Can Avoid Them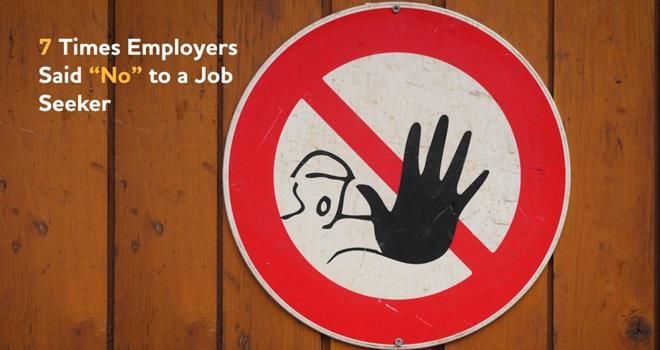 You may be wondering why you didn't get hired, why your CV hasn't made it to the next round of evaluation, why the employer hasn't contacted you for a second interview, or why you never heard from your dream company.
Well, we may have some answers for you. We asked a few employers at Bayt.com, the #1 Job Site in the Middle East, to give us a few scenarios where they declined a candidate, their reasoning for doing that, and what advice they would give job seekers so they can avoid the same mistakes.
There are many bad job interview signs that employers pick on when assessing a candidate.