This Is Why You Are Struggling with the Job Search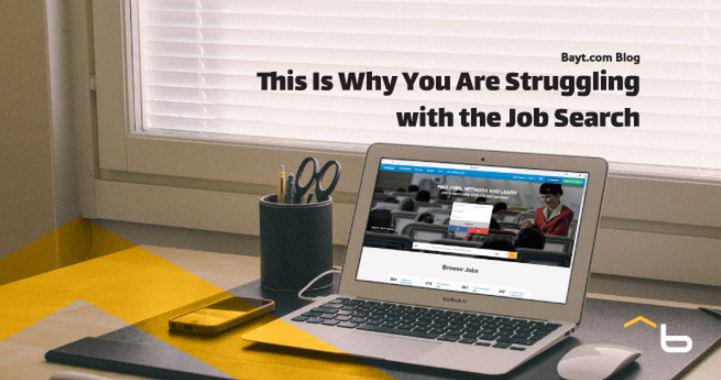 If you want to talk about ghosting, let's talk about jobs you applied for and never got accepted nor rejected by the employer…not cool. You're putting in so much effort in your quest to find a job, where's your Return on Investment?
We all know how competitive the job market can be, job seekers need to distinguish themselves from other candidates. You can't just click that "submit application" button for any job vacancy you see, hope for the best, and then get disappointed when they leave your application at the "seen" stage. You'll need to approach your job search in a strategic way that can increase the chances of securing a job that actually suits you.
Thankfully, we at Bayt.com are committed to help job seekers to search, find and select the right job for them. So, we've written this blog post which includes many points that you should note down, as it can help you with your job search and polishing your image in the eyes of employers.
Here are some things you might be doing wrong and that you should remedy at the soonest: